Our Next Vaccination Clinic Date Is To Be Announced.
Our Next Vaccination Clinic Date Is To Be Announced.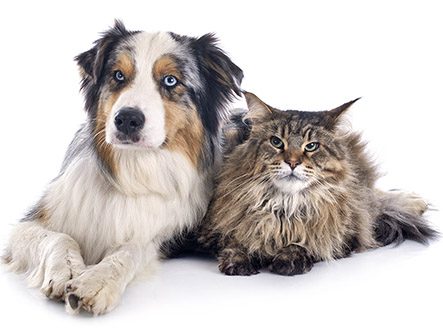 Pet Grooming Salon in Rapid City, SD
At 4 Paws Grooming, we know how important your pets are to you! That's why when you visit our salon, you're treated to the very best in state-of-the-art technology designed to provide your pet with the very best in grooming services.
Whether you're coming in for a full groom or a quick bath and brush, 4 Paws' professional groomers will greet you at the door and discuss a plan that's designed specifically for your four-legged family member; we offer the best dog grooming experience! We are able to handle a range of different sized dogs, even large breed dogs!
Dog Grooming Services
Full Grooms
Hand Scissoring
Brush Outs
Oatmeal and Hypoallergenic Shampoos
De-matting and De-shedding
Nail Trimming & Clipping
Nail Polishing
Hair Dyes
Ear Cleaning
Gland Care
Teeth Brushing or Spraying
What Our Clients Are Saying…
I brought my dog here to get groomed and had a great experience. My dog is nervous in new places and didn't have a good time at his last groomer. Everyone at 4Paws was so friendly though and took great care of my dog. I will definitely be taking my dog here again.
Highly recommend them to take your fur babies, the staff was very nice and did a great job with my cat Vivi, the only one upset was her for losing all her warmth lol will definitely bring her back again in the future!
OMG😱 These guys are miracle workers. They turned my ragamuffin looking dog into a cute, beautiful looking
I have a long hair German Shepherd and it's shedding season. He came home a brand new dog. Super happy and I could tell he felt so much better after losing all that extra fur. They even gave him a little bandana to wear home. 10/10 will be taking him back.
Friendly knowledgeable staff. Good prices. Happy puppy! Would definitely recommend 4 Paws to anyone looking for grooming services.
My Aussie were in need of a good groomer. I found them! My dogs were bathed, deshed, nails clipped, just a full doggy spa day. They came out looking and smelling better than ever. Both were smiling when I picked them up, so that tells me alot! Thanks 4 Paws! I have happy pups!
We require current shot records for all grooming appointments.
Dogs must be current on Rabies, Bordetella, and Distemper/Parvovirus.