Our Saturday March 21st Vaccination Clinic is Postponed.
We continue to watch the COVID-19 crisis closely. Our top priorities include the safety and well-being of our customers, their pets, our team members and our community. We are following public health guidelines and after careful consideration, have made the precautionary decision to temporarily postpone our March 21st vaccination event. Once we feel we can safely hold this event, a new date will be announced here on our website and our Facebook page. We appreciate your patience and support!
We want to provide your dogs and cats with the very best in grooming. Whether they are big or small, we cater to all types and sizes of cats and dogs. At 4 Paws Grooming & Doggie Daycare, your pet's safety and comfort is our primary concern. We can assure your pet will leave looking, and feeling, better than ever.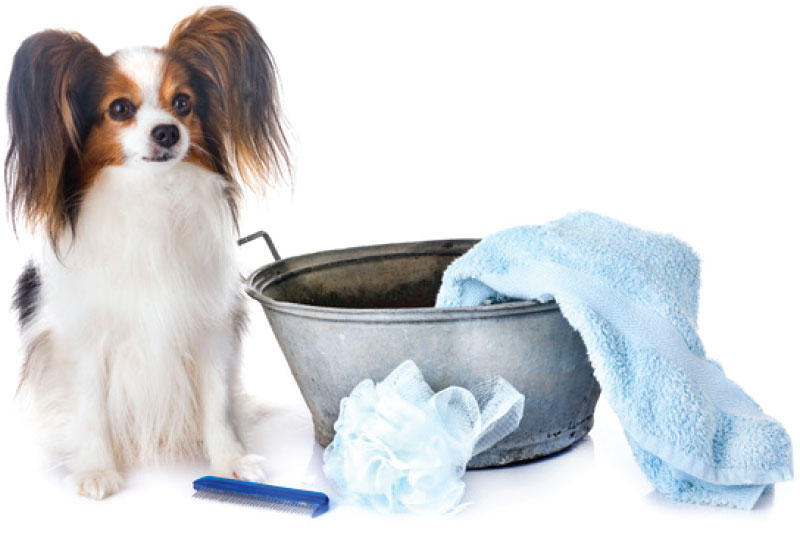 Our friendly staff will meet with you to discuss your pet's needs for a haircut or to get your pet smelling fresh for company.
Your pet will feel clean, stylish, and pampered after a visit to our salon. Whether it's just a trim or a complete makeover, you are sure to be satisfied with your pet's new look.
Healthy, clean, and happy pets are something 4 Paws Grooming & Doggie Daycare excels at.
Get in touch with us today if you would like to learn more about our pricing and services. Our friendly and knowledgeable staff is ready to discuss any questions or concerns you may have.
Full Grooms
Hand Scissoring
Brush Outs
Oatmeal and Hypoallergenic Shampoos
De-matting and De-shedding
Nail Trimming & Clipping
Nail Polishing
Hair Dyes
Ear Cleaning
Gland Care
Teeth Brushing or Spraying
Our prices depend on the service needed, as well as size, coat and behavior.
Grooming hours:
Monday – Friday 7:30AM – 4:00PM  Saturday 8:00AM – 2:00PM Sundays – Closed
We require current shot records for all Grooming and daycare appointments.
Dogs must be current on Rabies, Bordetella and Distemper/Parvovirus.
Cats must be current on Rabies, Feline Panleukopenia and Feline Calicivirus.
Your animal must be 

spayed or neutered to be eligible for daycare.